Miami Beach is a beachfront community in Florida on the East Coast. It is located on an island between Biscayne Bay and the Atlantic Ocean. The island community is known for its art deco architecture, white sand beaches, nightlife, and its large Cuban population. Miami Beach is also home to many celebrities, models, and tourists from all over the world. The popular area encompasses the iconic South Beach and is minutes from downtown Miami. The vibrant island is an affluent area with a luxury lifestyle and upscale shopping and dining. Take a look at some of the top things to do in Miami Beach.

Golf and country clubs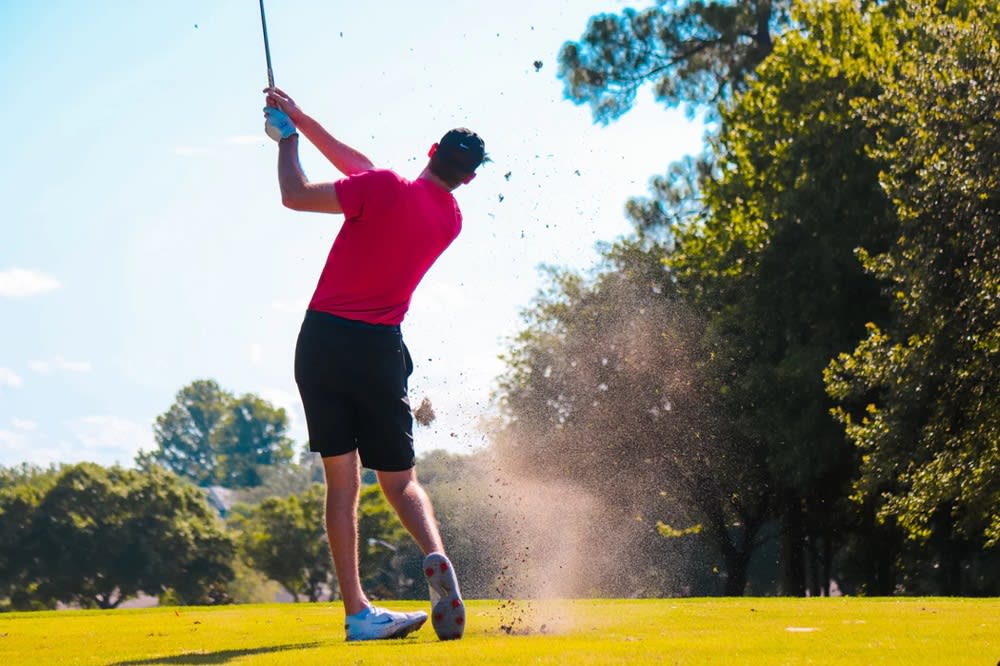 Miami Beach is home to many golf and country clubs. Some of these clubs are private and only open to members, while others are open to the public. Many of the clubs offer stunning views of the ocean or the city. They also offer a variety of amenities, such as swimming pools, tennis courts, and restaurants.

Normandy Shores Golf Course
Normandy Shores Golf Course is a public club on Normandy Isles with beautiful bay views. The land was donated to the city and was transformed into a golf club that opened in 1941. With several renovations and redesigns, the 18-hole course is maintained by the city and provides the perfect spot to enjoy the views and play a challenging game of golf. The club also has a practice facility where golfers can receive professional instruction and visit the pro shop for the latest apparel and equipment. Golfers can also enjoy the Nineteenth Hole, a bar and grill with fresh-made dishes like burgers and seafood or grab-and-go options to take to the course.

Miami Beach Golf Club
Miami Beach Golf Club is a community staple that has been offering a premier course for nearly 100 years. The 18-hole course is on the bay with beautiful palm trees, tropical landscaping, and more than 6,000 yards of meticulously maintained fairways. The course offers practice areas and professional instruction for a successful game of golf. Members and players can also take advantage of club fittings, junior programs, and golf schools. The on-site restaurant in the clubhouse is a convenient spot for breakfast, lunch, and dinner, with a continental breakfast, a full-service bar, and a beautiful patio on the 18th green.

La Gorce Country Club
La Gorce Country Club is a private country club that can only allow membership by invitation. The exclusive club offers luxury real estate options in private communities and access to upscale amenities like golf and tennis. The club has a stunning 18-hole course, an expansive clubhouse, tennis courts, social event space, a pool and lounge deck, a fitness center, and fine dining. Members and guests find this exquisite club full of activities and distinguished services.

Parks
Many people flock to Florida for its incredible weather and beach access, and Miami Beach is the ideal place to enjoy it all. The island community has several oceanfront parks with recreational activities and scenic views.

South Point Park and Pier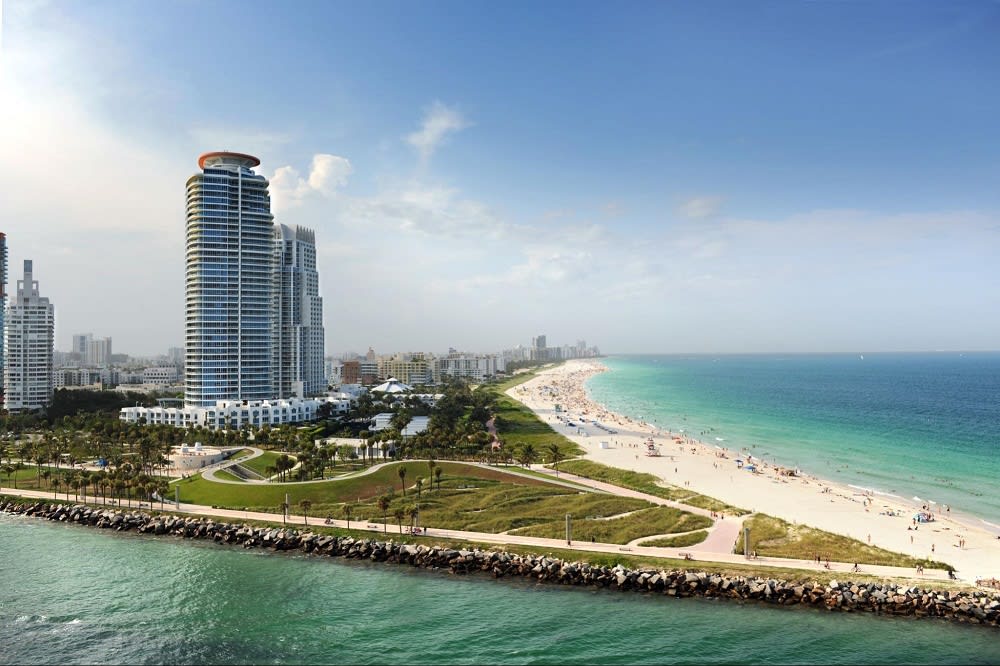 South Point Park and Pier is at the southern tip of the island and has incredible views of Fisher Island, South Beach, and downtown Miami. The park has a beach with unobstructed ocean views and many walking trails. There is also a bark park and a water playground for children. Locals can also enjoy the popular Smith & Wollensky steakhouse located in the park for a relaxing sit-down dinner or grab a dish to eat as you walk through the park. The pier is 450 feet long and is a well-known sport for fishing, surfing, kayaking, and other water sports.

North Beach Oceanside Park
North Beach Oceanside Park is on the opposite side of the island at the northern tip. It is a beautiful, tranquil space with large open lawns for leisure activities. It is one of the biggest parks in Miami Beach and has large pavilions, shaded picnic tables, and grills. The park features an outdoor fitness course, paved trails, a dog park, and a bandshell for community events and live music.

Art museums
As the home of the Art Deco District, Miami Beach is an ideal place to explore museums and experience stunning artwork. There are many art museums around the community with unique exhibits and beautiful facilities near the beach.

Art Deco Museum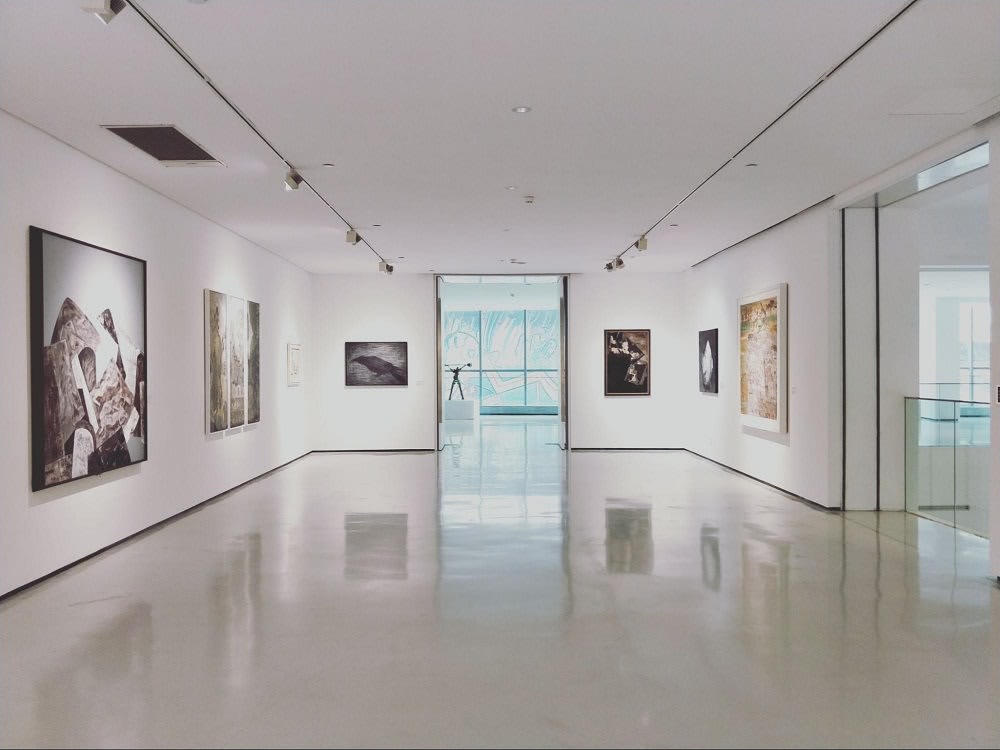 The Miami Design Preservation League aims to preserve and promote arts organizations in Miami Beach and surrounding areas. The nonprofit manages and maintains Art Deco Walking Tours, the Art Deco Welcome Center, and the Art Deco Museum. The Art Deco Museum has three permanent exhibits that display art deco, Mediterranean, and Miami Modern artworks. You can explore the vibrant art scene and learn more about art deco in Miami.

The Bass
The Bass is a contemporary art museum featuring international artworks from mid-career artists. The museum aims to incorporate different art mediums like fashion, design, and architecture into its exhibits. Visitors can explore current exhibits and attend educational events like speakers, classes, and workshops. The museum offers virtual and in-person tours for an educational walk through the galleries with museum staff.

Find your dream Miami Beach home with Silvia Chudnovsky and Clarisa Abeid
Miami Beach is a great place to live if you want a relaxed, luxurious lifestyle with plenty of activities and attractions to keep you busy all year round. The community has world-renowned golf courses, beaches, and world-class shopping and dining. The homes and architecture in Miami Beach are unique and stylish, and the area's history is fascinating. Whether you have a vacation home or are a full-time resident, there are many things to do in Miami Beach.
Silvia Chudnovsky and Clarisa Abeid
are top-performing real estate agents specializing in Miami Beach and other thriving Miami
communities
.
Silvia and Clarisa
are an outstanding team that pushes above and beyond to provide clients with exceptional services and results. Learn more about the community and explore Miami Beach real estate with Silvia and Clarisa.