Real estate is one of the best investments out there. You have an investment that grows like crazy during an upward market, and you're still holding a tangible asset when corrections come. However, not all real estate markets are the same. The best opportunities are found where there's great weather, a bustling economy, and an ongoing influx of new residents and visitors. Miami Beach has all of the above and more, making it a highly desirable location in which to own investment properties. Here are just seven of the things investors love about Miami Beach luxury real estate.
1. Properties on or near the beach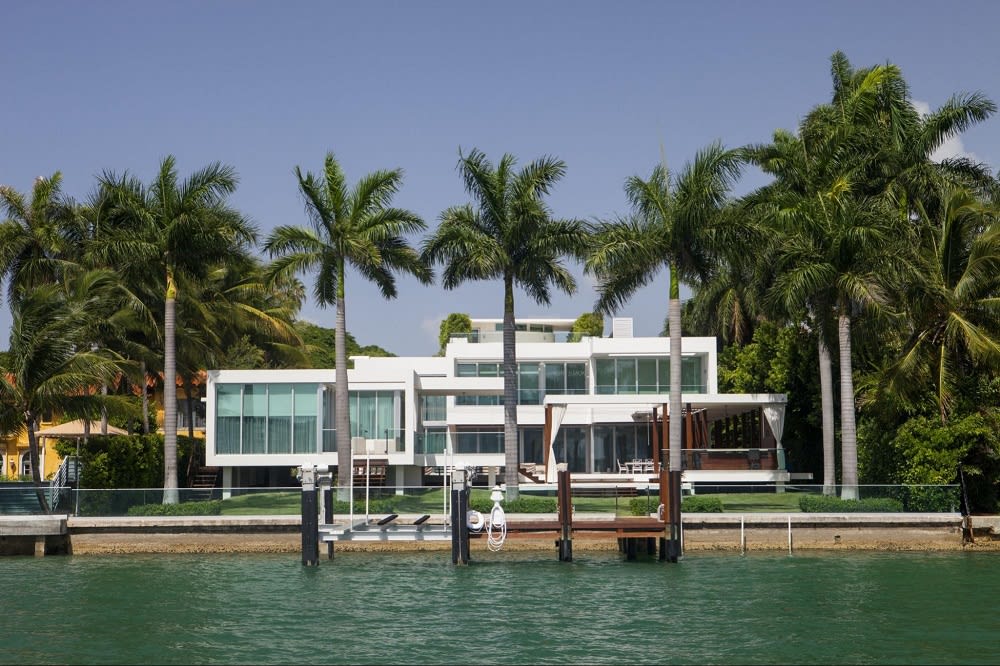 Miami Beach sits on a series of barrier islands off the southeast coast of Florida, and as such, the whole area is surrounded by waterfronts. There will always be buyers and renters looking to get closer to the beach, so owning property literally anywhere in the city of Miami Beach fulfills these criteria. Any property in Miami Beach is only a stone's throw away from the ocean, making the city a highly sought-after destination where properties will continue to appreciate in value.
2. Attractive weather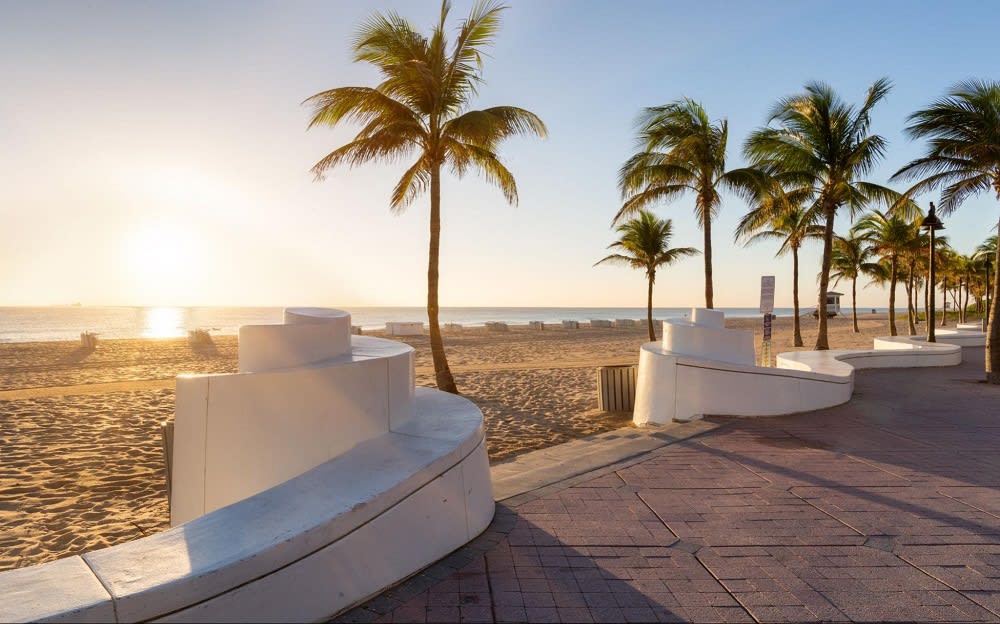 Beaches aren't much without great weather to go along with them. Miami Beach is one of the southernmost points of the continental U.S., and as a result, the area has amazing semi-tropical weather. Since climate, like beach access, is one of the major motivators for Americans to move from one region of the country to another, owning property in Miami Beach is sure to give one an asset that's highly desirable. And with Miami Beach having great weather all year long, it's a fantastic place to visit or live if you want to escape the colder states that are covered in snow during the winter months.
3. A booming economy
Miami Beach has a booming economy and active nightlife. The city is replete with bars, clubs, restaurants, and resorts, and as such, it is a high-traffic area for recreation and commerce alike. In addition, there's a lot of money in the area, thanks to the ongoing influx of visitors and residents. These features make Miami Beach a highly sought-after area and a great place to own property. Owners of Miami Beach luxury real estate find that their investments have continual exposure to those interested in renting, leasing, owning, and developing in this area.
4. Robust tourism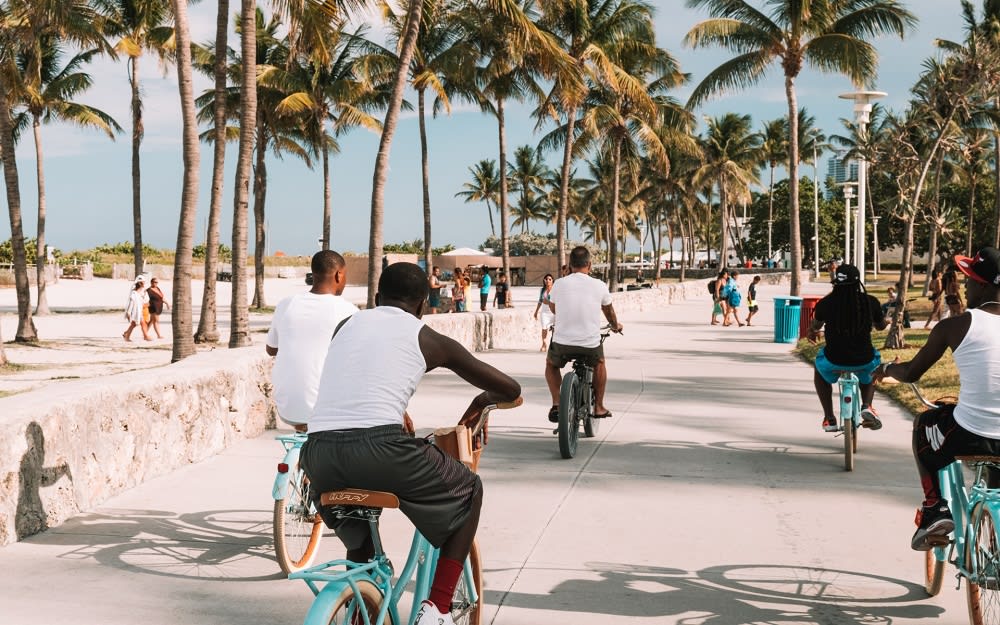 Miami Beach attracts lots of visitors due to both the amazing atmosphere of the city and its close proximity to the city of Miami, which is only a short drive away across one of the many bridges of mainland Florida. For those interested in owning property for short-term rentals, Miami Beach is a booming market thanks to its
robust tourism industry
. It's also a great place to own a vacation home. Miami Beach accounts for much of the tourism in Miami Dade county, as it's considered the perfect destination for vacations, spring breaks, and winter getaways for those who live in colder climates. In 2020 alone, the city of Miami Beach had over 3,000,000 overnight visitors, according to the city's
website
.
5. Big opportunities and big returns
Miami Beach luxury real estate is a market for those who are ready to go big. The city abounds with seven-, eight-, and even nine-digit investment opportunities. However, with a large population density, Miami Beach also has plenty of apartments, studios, and other small properties in the six-digit range. With the breathtaking pace of real estate gains during the bull markets of recent years, this means opportunities for equally impressive gains, as any Miami Beach realtor or property owner will affirm. Investors can find opportunities for buy-and-hold investment, short-term or long-term rental income, and flip-and-resell properties. Miami Beach is also a great place to develop, upgrade, and expand your real estate portfolio in order to stay competitive.
6. Great neighborhoods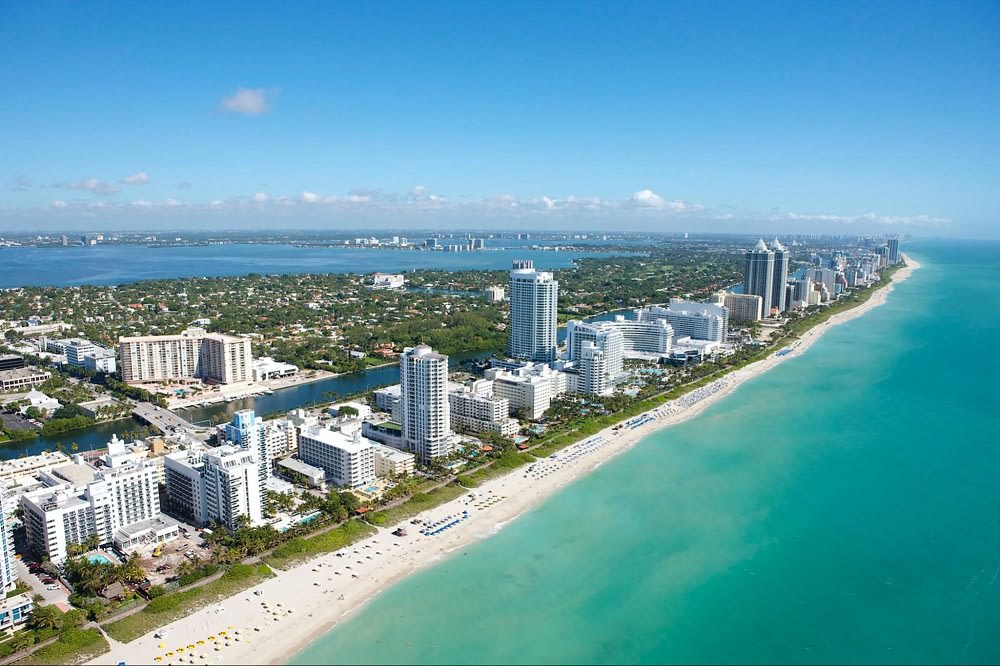 Miami Beach is made up of a series of small islands connected to one another by bridges. Aside from being a really cool area to live and explore, this layout allows for the development of several unique neighborhoods that each have their own feel while sharing the semi-tropical urban beach vibe that characterizes Miami Beach luxury real estate. Generally, the city can be divided into three major sections — North Beach, Mid Beach, and South Beach — each with its own perks. All three sections are full of high-end, quality real estate.
Often, one of the most challenging aspects of real estate investment is the investor's inability to control conditions in the area surrounding their property. For example, an investor buys a new home, but neighboring homeowners allow their properties to fall into disrepair, dragging down the desirability of the neighborhood along with property values. Miami Beach, in contrast, is not your ordinary city. Every square foot of Miami Beach luxury real estate is highly coveted by investors, residents, and tourists; thus, the area is generally well-maintained. There are numerous homeowners associations in the area, and
starting one is easy
for those who wish to maintain an extra level of involvement in their investment. Overall, Miami Beach is an area that's sure to continue to be developed, maintained, and improved over time, thanks to its amazing location and explosive tourism industry.
7. Getting started is easy
Now's a great time to break into the highly desirable real estate market of a fast-paced, business-friendly city like Miami Beach. This gorgeous locale has large houses, condos, apartments, and various rental units awaiting new investors.
Getting started in Miami Beach luxury real estate is as easy as contacting a Miami Beach realtor. When you are ready to see what Miami Beach can do for your investment future, contact Miami Beach realtors
Silvia Chudnovsky and Clarisa Abeid
to learn more.